i2 Security Solutions Brings the Assa Abloy Mobile Innovation Showroom to a Local School District
Contact An Expert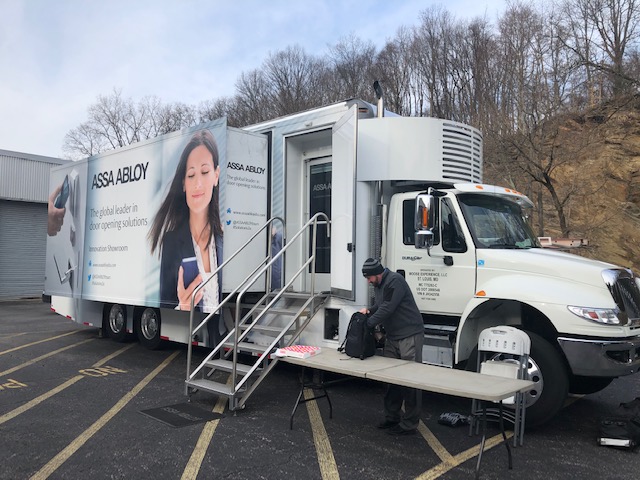 i2 Security Solutions Brings the Assa Abloy Mobile Innovation Showroom to a Local School District. One of our local K-12 School District customers is in the design phase of building a new school in their district. The ASSA ABLOY Education Solutions Showroom offers an overview of applications that answer the needs of a range of buildings; from a single-building K-12 school to the challenges posed by a town-sized college or university campus.
Schools are able to fully explore options for external and classroom door openings that address complex life safety and security issues, including:
Security technologies ranging from simple mechanical locks to the latest highly intelligent wireless locking solutions
Classroom security locks and security sidelight doors for enhanced lockdown capabilities
Decorative doors and hardware for aesthetic design
Contact Us Today!
Complete the form below or give us a call.