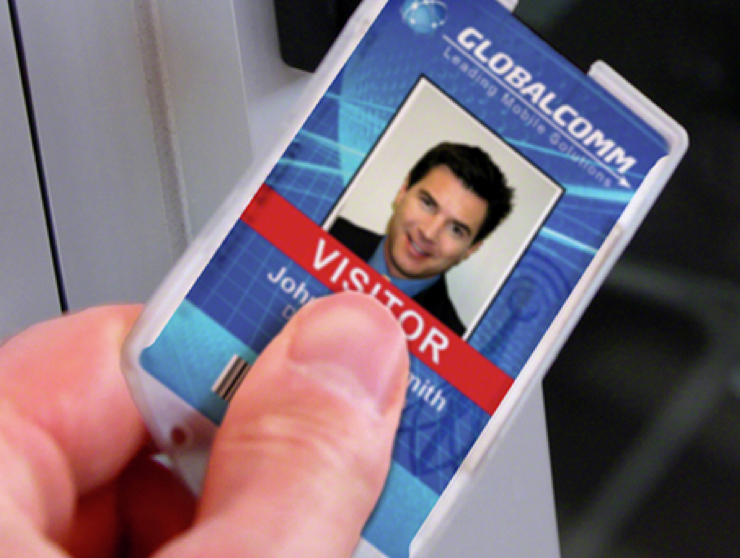 Visitor Management
With our visitor management systems, users can register, verify & badge their business guests. These systems help improve overall security and corporate image by creating a visible front line of defense for your building or campus. Additionally, you'll have the ability to screen visitors against historical watch list directories and stop unwanted visitors.
Visitor management can be implemented standalone, or integrated in to our access control and identification systems.
System Capabilities:
Enrollment at time of arrival or pre-program visitor, including use and restrictions
Capture photo or use driver's license photo for verification and security
Create watch lists and screen against unwanted visitors
Create badge and manage users throughout your facility
Desktop station or floor standing KIOSK options
Employee Photo Identification System
A typical organization needs to manage credentials for employees, contractors and visitors. For employees, these credentials are commonly some type of badge ID card that may have multiple uses such as with time & attendance, building security or debit card systems.
Chances are your organization already uses some type of badge card technology today and if so, this card might be used as an employee ID as well. If not, today's badge making systems use off the shelf digital cameras and printer hardware while our software solutions work within this technology and allow you to make your own employee ID badges easily and cost effectively.
In environments that require stricter security measures, the employee photo ID card can be used to verify that you are who you say you are when used in conjunction with our access control systems. A badge presented to a reader might appear on a computer monitor screen for a guard or front office person.
Additional Info
Below is a sampling of some of the products that i2 Security offers:
View a Short Video About Our Products and Services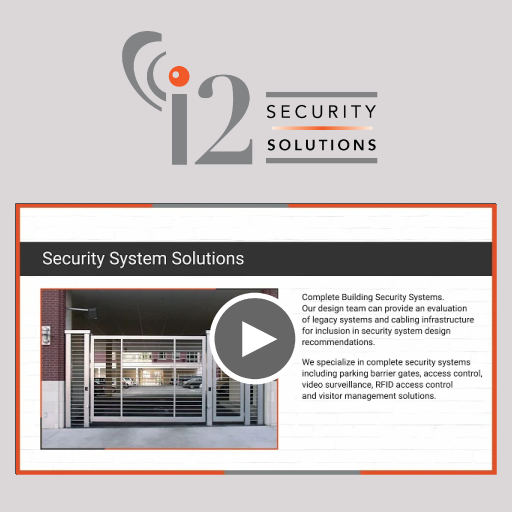 Contact Us Today!
Complete the form below or give us a call.