Security Solutions for Every Need.
video surveillance. parking & access control. time management systems.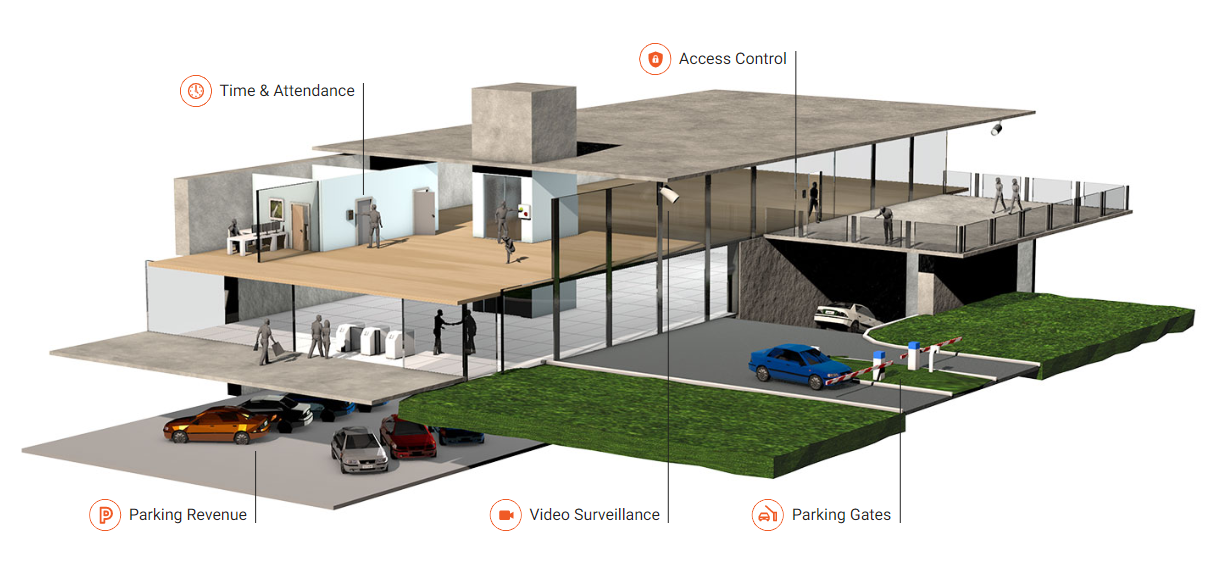 Integrated Security Systems and Solutions.
i2 Security Solutions
i2 Security Solutions is proud of our over three-decades of experience installing security systems and handling security solutions for our corporate and commercial customers.
Our expert staff helps design, install and maintain parking barrier gates, video surveillance and access control systems, and intrusion detection & alarm monitoring systems. We specialize in integrating security software with legacy systems for our clients in the tri-state area and nationwide.
Security Systems Integration Planning
If you need a business security system, contact us for a site evaluation and recommendations. We specialize in complete security systems, including parking barrier gates, access control, video surveillance, RFID access control and visitor management solutions.
Schools & Universities – Building Access Security Control & Classroom Lockdown Systems; Employee & Visitor Identification Systems
Corporate – Secured Access Door Control and

intrusion detection & alarm monitoring systems

Hospital/Medical – Parking Access Control Gates
Property Management – Cloud Based Access Control & Video Camera Systems and

intrusion detection & alarm monitoring systems

Construction – Time Lapse Video Recording
Manufacturing – Video Camera Analytics
Why do you need integrated security systems? Access control working seamlessly with video surveillance not only reduces crime but will also improve safety. Unattended and open parking lots are hotbeds for misconduct, including property damage. Security cameras are a perfect way to monitor your parking lot and facility for intruders or unwanted guests. Feel free to reach out and speak with one of our representatives to discover how our perimeter security systems and integrations can benefit your business.
View a Short Video About Our Products and Services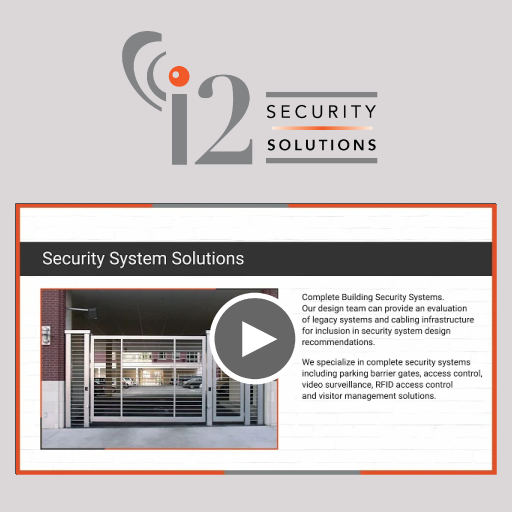 Expert Help
Join our satisfied customer list of over 2,500 businesses who trust us for their security. Discover why our innovative solutions are the preferred choice for the area's leading companies in multiple industries. Why take chances with an unknown service provider? Security is vital for long-term success and we work with a wide variety of clients across a broad range of industries.
We build access control security systems for K-12 schools and universities and implement building lockdown systems for companies and organizations that require more control. With the press of a single button, you can lockdown your entire facility, including interior and exterior doors.
Security Integration
We're specialists in providing secured access door control for our corporate clients, and parking access control gates for hospitals and medical businesses. Parking access control barrier gates do a fantastic job of ensuring maximum safety for patients, staff and visitors. Combining parking access control with video surveillance systems provides  more complete security.
Property management companies also benefit from our cloud-based access control and video camera systems installations. Construction sites use our services for time-lapse video recording, and the manufacturing sector uses video camera analytics for theft as well as for evidence in slip and fall cases.
If your facility needs additional security, our company and expert staff have the right experience and solutions. Discover the power of the world's leading security technology.
No matter what industry your business is in, if you need to improve security, it's worth speaking to an i2 representative today. Find out how we help you solve your most pressing needs with security system integrations for a more secure work environment. Nothing is ever more important than the safety and health of your employees and visitors. Ensure that they receive proper protection with i2 Security Solutions. We can design and install an ideal solution for any organization.
We partner only with the industry's leading manufacturers and all products we install and service use open architecture for maximum compatibility and functionality. Our systems are upwardly-compatible designs that have impressive and inclusive warranties for your ultimate protection.
Security is necessary for all public buildings and without the right systems in place, the chance for misconduct and damage is high. We can help mitigate losses and reduce costs through the installation and maintenance of advanced building security systems, so why settle for anything less than total control over your access systems? There's no good reason to take any chances with security or the team that handles your security systems. Find out why more area businesses choose i2 Security Solutions. We continuously work to create and maintain the ideal custom solution for our customers.

School Security Systems
"i2 Security Solutions has proven to be a valuable partner for Lower Merion School District. They work closely with our team to continue improving and expanding our security systems."
Gary Musial
Maintenance Coordinator and Project Manager, LMSD

Parking Revenue Control
"i2 Security Solutions has been a long-term partner with the City of Easton, providing good customer support for our systems."
Dave Hopkins
Director of Public Service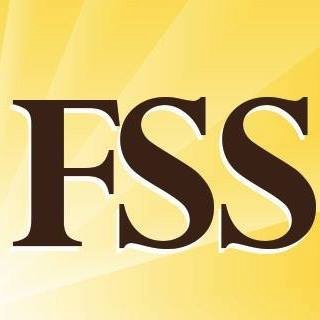 School Security Systems
"Our school hired I2 security to install our security camera system and new gate control. i2 has been a pleasure to work with, from their sales team to their installers. They are extremely knowledgeable, courteous and eager to please the customer. I would definitely recommend them to anyone who has security needs for their business"
Ted Harnwell
Director of Facilities
Contact Us Today!
Complete the form below or give us a call.