Complete Building Security Systems with integration of access, video, employee identification and visitor management.
i2 Security Solutions provides integrated Building Security and Access Control Systems for interior and exterior door control and alarm point monitoring. From small jobs installing just a few doors in a single building to installing or growing a system by a few hundred doors in multiple facilities across a WAN, we'll provide design services, scalable solutions, installation and complete support services.
We offer many options for building access control including:
Biometric readers including hand, finger and facial recognition for a more secure authentication
Software options including server based applications, appliance based solutions with no dedicated server requirements, Cloud based systems and mobile accessible security control applications
Video integration for reviewing time specific access control transactions.
Auxiliary related systems integration including:

Telephone entry for visitors and two way intercom
Alarm Monitoring and control of other building detection systems like intrusion, carbon monoxide & fire/smoke
TRUE Integration with Time & Attendance (not just recording in/out punches)
Employee and Visitor Identification Systems
We only represent manufacturers with non-proprietary, open platform systems. Because of this, almost any legacy access control card, card reader or even controller board can be used when upgrading your system.
You Should Trust Your Access Control Vendor
Our staff has the experience and proper electrical and manufacturer certifications to ensure that you will be satisfied with your new system from installation and through ongoing support. Our services team brings over 10 years on average of industry experience per technician. 
Contact An Expert
Additional Info
Below is a sampling of some of the products that i2 Security offers:
View a Short Video About Our Products and Services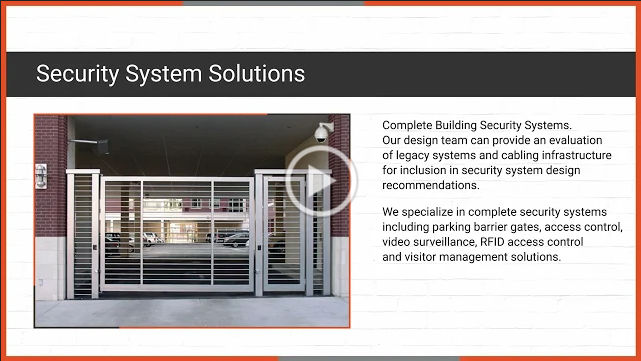 The Perfect Match
Visitor Management
Your business isn't secure if you allow visitors to stroll in without proper identification and tracking. Use your access control system to create visitor badges and preregister guests with access control rights.
Download PDF
Facial Recognition
StoneLock technology uses near-infrared wavelengths that are safe, invisible to the eye, and allow for reflectivity measurement of features below the skin in order to generate unique biometric metadata for each user.
Download PDF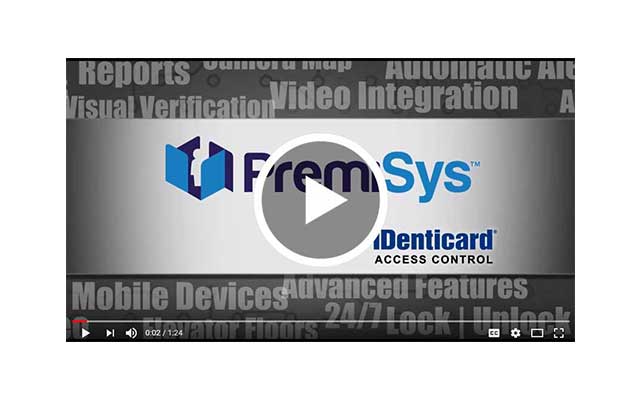 Access Control
PremiSys™ is a total access control and badging solution from IDenticard®. It is ideal for controlling access to a small office building or for a complex network of facilities with world-class card access security management.
Click here for video!
Contact Us Today!
Complete the form below or give us a call.