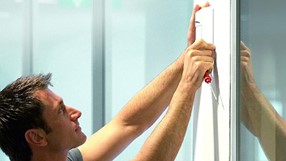 Building Intrusion systems & 24/7 Alarm Monitoring
Intrusion monitoring devices can be installed and configured to set off alerts if a window is broken, if there is movement in a secured area without valid entry, or there is a suspicious vehicle outside of the building after hours. Window glass breaks, motion sensors, and video cameras can be your eyes and ears during downtime. Your alarm panel gets notified by intrusion events and can be programmed to set off audible or silent alarms that automatically send alerts to you or report to a local monitoring facility.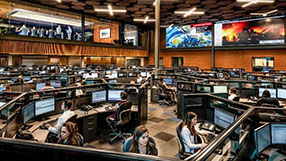 While some organizations like hospitals and college campuses still staff guards to monitor video full time and do periodic tours of buildings and property, using a 24/7 central station to monitor your business will guarantee a rapid response from police should someone break in or breach a sensitive area. The monthly monitoring costs are minimum, especially when considering the peace of mind for you and your employees.
You Should Trust Your Building Intrusion and Alarm Monitoring System Vendor
Our staff has the experience and proper electrical and manufacturer certifications to ensure that you will be satisfied with your new system from installation and through ongoing support. Our services team brings over 10 years on average of industry experience per technician. 
Contact An Expert
Additional Info
Below is a sampling of some of the products that i2 Security offers:
Contact Us Today!
Complete the form below or give us a call.