Building Security System Design in New Jersey
Small Business Security Systems for Customers in Pennsylvania, New Jersey, and Delaware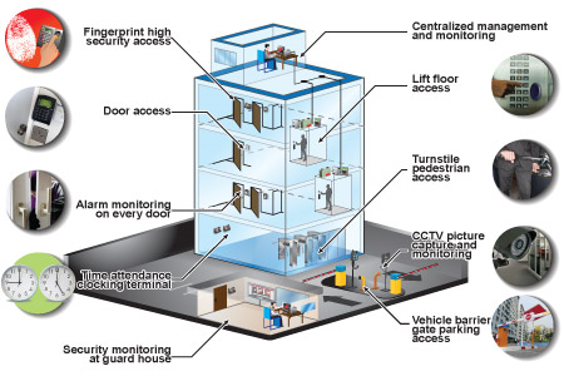 When you're looking for a commercial security system, it's important to find business security solutions that save you time and money.  System options and capabilities are varied among different commercial structures, such as industrial, office, warehouse, or manufacturing spaces. Read on for a few tips that will help you identify an appropriate small, medium, or large business security system. You will need a security systems integrations company that offers excellent installation and after-install service and support.
Over 1,000 customers in Philadelphia and throughout Pennsylvania can't be wrong!
i2 Security Solutions has become one of the most trusted security providers in the Tristate area and throughout the country, and we're excited to show you why! We'll show you building automation/business security system products that we offer, and you will learn how business security should work.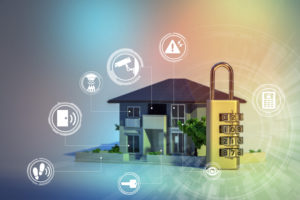 Should You Use Cameras with other Business Security Solutions, like Building Access Control?
When considering CCTV camera installation companies in Philadelphia, you should focus on companies that carry best of breed products and have the proper training and experience to deliver on video analytics like motion detection and masking, crowd gathering, and license plate recognition. Also, which security systems integration provider has a complete understanding of complimentary security systems like an intrusion alarm system?  You can ask our security installation company to add motion sensors to cameras, and we can also add lights that are triggered by motion sensors.
What About RFID Readers and Tags?
Does Your Facility Need A Gate?
If your business is on a large property, you should consider a barrier lift gate or entrance slide gate security system that will allow you to screen everyone who comes onto the property.
Our installation company will measure and install barrier gates and set up cameras, card access, video intercom or telephone entry systems by the gates, if desired. Cameras and gates can be tied into your central building security system design. You can see who is at the gate, or you can put a manned or unmanned security station by the gate as well. Our building security system design and installation can include controls at the main security desk, and we will install a gate that has the appropriate functions for your company.
We take pride in providing the best security solutions for our customers in Montgomery, Bucks, Chester and Delaware counties, as well as the city of Philadelphia.
Any good commercial security system should have door sensors and biometric or wireless card readers that will only allow authorized people in the building. This is especially important when you have a busy facility with people walking in and out frequently.
The business security system is very easy to manage because your security team knows who is allowed in the building or not. Plus, you can integrate your commercial security system to any interior doors that might need to be locked down. If certain people are not allowed to enter certain parts of the building, you can use keycards to secure each door.
When you need a business security system, you need to make sure that you have included all the accessories that make sense for your facility. We can install a commercial security system that does everything you need. Plus, we will make sure that you get all of the support that you need for your small business security system. A small business security system can protect all the things that you have invested in, and you might even get a discount on your insurance when you have secured your facility with our products.