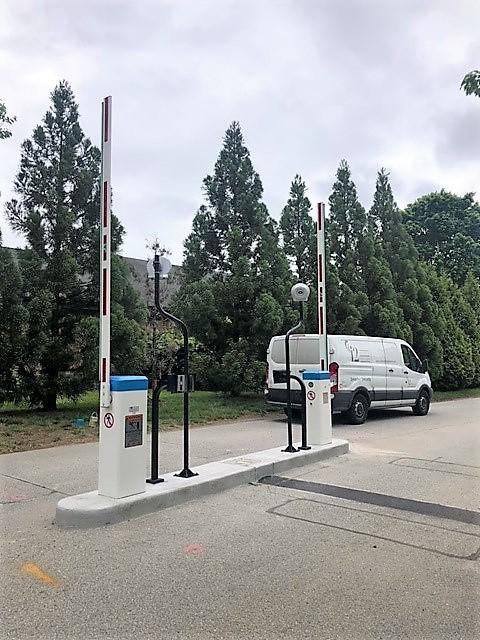 i2 Security offers a wide variety of parking barrier gates & swing and slide gate operators for industrial, commercial and residential community applications where protection/privacy, reserved space or traffic flow control is required.
All of our automated vehicular gate system options can be configured to work in concert with other system components that are commonly required to make a gate system work for residents, visitors, transients or paying customers. Standard integration with Access Control solutions including but not limited to:
Card Reader Technologies
Telephone Entry Systems
Audio and/or Video Intercom
RF Transmitter and Receiver
Radio Frequency Identification (RFID) – Hands Free Access
Making your gate safe involves a combination of elements; correct physical installation that considers geometric layout, correct wiring to code and installing integrated safety systems that meet UL325 approval and compliance. We will only sell and install gate systems that are compliant with today's UL standards and code.
You Should Trust Your Parking Barrier Provider
Our installation team has the experience and proper electrical and manufacturer certifications to ensure that you will be satisfied with your new system from installation and through ongoing support. Our services team brings over 10 years on average of industry experience per technician.
Contact An Expert
Your Success is Our Success
Customer Challenge
A Philadelphia-based industrial manufacturer needed tighter control of their parking lot access entrance area because of after hour theft occurring on yard inventory and property damage. The plant is located on a busy township road and fencing would need to be provided to close in the driveway and allow for gated access control. The business owner wanted video surveillance installed around the entrance area so that any movement after hours would cause an alarm condition and video would record on the motion event. They also wanted to be able to view the gate and recorded motion remotely from any PC with web browser access or on their smart phones.
Our Solution
We contracted with a partner to install perimeter fencing that would support a sliding gate operator and implemented the Brivo OnAir® system for facility access and video surveillance monitoring. Brivo offers a cloud-based system that allowed us to bypass the customer network infrastructure and expedite the installation process.  The OnAir® products also allowed the customer to remotely control and manage their system using any device with web browser access.
Additional Information
Click the images or links below to learn more about some of the products i2 Security offers:
How Effective Are Video Surveillance
Cameras in Reducing Crime in Parking Lots and Garages?
Recent work sponsored by the Campbell Collaboration and Cornell University analyzed 44 separate studies that measured the effectiveness of CCTV cameras as a deterrent to crime. Sample sites used included public transportation systems, parking lots and housing developments.
And the most effective location by a large percentage was determined to be parking lots and garages with a 51% reduction in crime.
Protect people and property with video surveillance.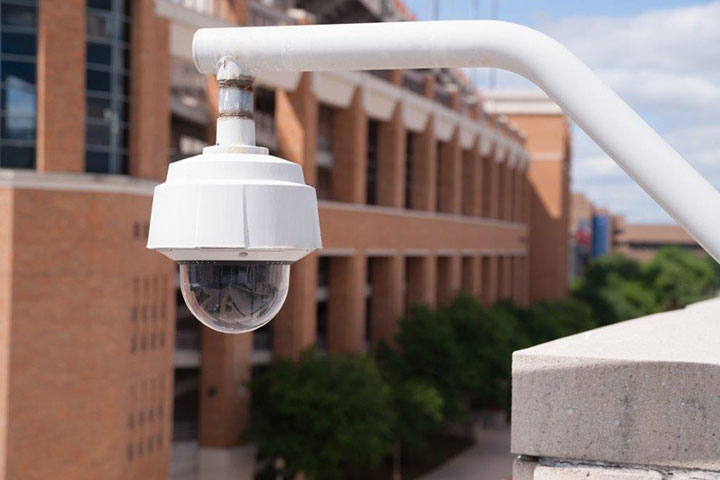 The Perfect Match
Video Surveillance Systems
Protect your parking system investment as well as people and property with video surveillance coverage.
Learn More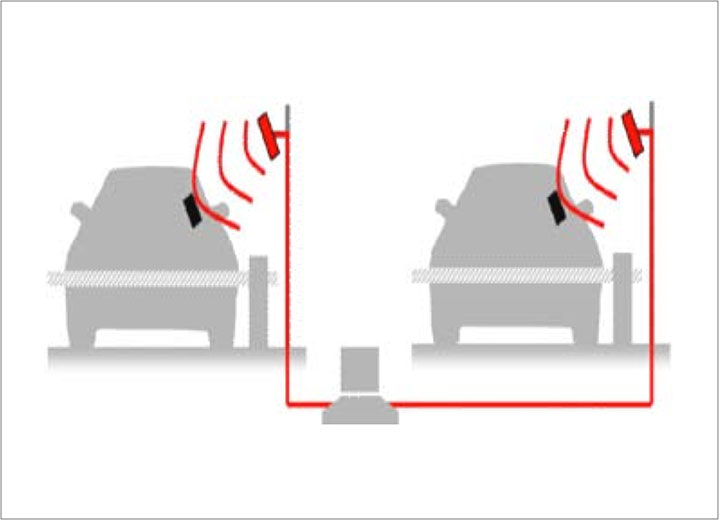 The Perfect Match
Radio Frequency
Radio Frequency technology is most widely known by its use in E-ZPass systems on the nation's toll roads. RFID applications are prevalent in the parking control environment in gated communities, parking lots and garages.
Learn More
From System Design to Maintenance and Monitoring
Design
Installation
Monitoring
Maintenance
We provide standard one year warranty on all installed products and have multiple extended maintenance plan coverages for you to choose from that include 24/7/365, Preventative Maintenance and Labor only contracts
Learn More
Contact Us Today!
Complete the form below or give us a call.