Video Surveillance Systems in Philadelphia
Security Camera Installation Companies in NJ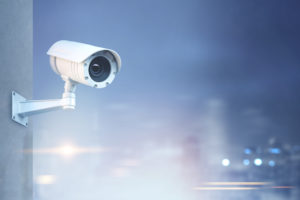 Considerations for Security Cameras – Get a Hassle-Free CCTV Camera Installation
We understand you want to use security cameras to protect your Wilmington, DE business or multi-use facility from risk. With the installation of CCTV cameras, you can rest assured your business will be more secure. We specialize in designing and installing closed circuit TV monitoring systems that provide recorded video footage for subsequent retrieval. Before you decide which video surveillance equipment and security cameras to purchase in order to enhance your current capabilities or to create a new system, it's important to define your needs, whether you are in Wilmington, DE, Philadelphia, New Jersey or anywhere else.
Best CCTV Installation Company Wilmington, DE
You need to conduct a security needs assessment and use that information to define the scope of your surveillance camera installation project. This will guide all your future choices for a new surveillance camera installation system and for upgrades to any current system. Your goal is to protect people and property, but it does not have to cost an arm and a leg. Look for surveillance cameras and related equipment that will last, requiring minimal costs for parts or labor over the years so you get a true return on your investment. Video surveillance cameras that get damaged early on are costly to replace.
What Questions to Ask in a NJ Video Surveillance Cameras and Security Needs Assessment
As your video surveillance systems vendor, we put together some basic questions regarding surveillance camera installation that you need to answer as you consider how extensive your Philadelphia video surveillance system should be.
How many surveillance cameras will be needed to monitor all outdoor areas of the property?
Will video surveillance cameras be needed inside the buildings?
Will you need to store footage for any length of time or upload it to a video surveillance systems monitoring service? If so, how long?
Will video surveillance systems footage be used for any other security or business purpose?
What level of clarity will be needed in your video surveillance systems?
Will you need to update your indoor and outdoor lighting systems to support your video surveillance systems at night?
Working With Your Philadelphia Security Needs Assessment
At first glance, the foregoing questions seem pretty straightforward to Wilmington, DE and NJ customers. You want to ensure that video recording is taking place in certain areas of the property or building, especially at entry points. Typically, video surveillance is most important at night, on the weekends, and other time intervals when there are few people or no people using the facility. You also want to be able to access CCTV video footage at any time to review security-related information.
Security Considerations for Philadelphia Consumers
Purchasing security camera installation services in Philadelphia from your security camera installation companies to meet your minimum security requirements coupled with having a video recording system in place will get you started. However, you may decide, after your first security camera system installation or upgrade is complete, that you want more features in your security cameras and in the entire monitoring system. You could consult with your security director, facilities manager, or IT coordinator to obtain suggestions about the capabilities that your system will need. Our focus in the New Jersey security cameras market is on building capacity to effectively reach or exceed your safety and security goals. If you have never built this kind of system from the ground up before, you may not be familiar with how to keep your premises secure. Furthermore, the risks that you are trying to mitigate with video monitoring may have changed since the last time you installed a similar system in Philadelphia.
Understanding the CCTV Camera Installation Process
Here are the basic steps that we perform for you for an effective security camera installation:
Determine the number of cameras that will be included in the project.
Decide where to install each camera and what targeted area each camera will be responsible for monitoring. Each camera should be mounted up high, away from the light, and in a protected area that minimizes damage related to inclement weather conditions.
We will order the CCTV cameras, video monitors, recording system, control panel or computer dashboard, wiring, and cables for the successful installation of security surveillance cameras.
We gather the necessary tools, wiring, ladders, etc. for the CCTV camera installation.
We perform the security camera system installation by carefully connecting all equipment to the closed loop and to the appropriate power source.
We test the video monitoring system for effective surveillance of all areas requiring increased security.
We follow up with a visual inspection of all work performed by our security camera installation companies.
You enjoy year-round usage of your newly installed video surveillance system.
Other Considerations for Corporate Camera Installation Consumers
You are making a large investment in video monitoring by partnering with a security camera installation company. It takes time to find the right CCTV cameras for your video surveillance purposes. It's best to ensure your video cameras are covered by a manufacturer's warranty that will meet your budgetary needs. Some video surveillance cameras may come with a great sticker price but include a very limited warranty. We are happy to explain the specific warranty for each of our security cameras that will be included in your NJ security camera system installation. Sometimes, we are designing and building new systems for complex commercial camera installation and we discover that our clients want more video cameras to feel secure. If we recommend how many cameras are needed for your proposed security camera installation to ensure full visibility in every secure area, then you will have the peace of mind that your people are safer with this system in place.
Why Choose Our Commercial Camera Installation Company
We are happy to design and build video surveillance systems for clients in Philadelphia, Wilmington, DE, and New Jersey, using the latest surveillance cameras on the market. The commercial camera installation packages that we build are intended to exceed your standards. We hope that you will get a free quote from our Pennsylvania business before contacting any other security camera installation companies. We also offer RFID readers and Tags, building security system design and parking barrier gates. Our friendly staff works hard to be responsive to your needs and to upgrade your system at any time. This is how we remain the security camera installation company of choice in this part of the country!